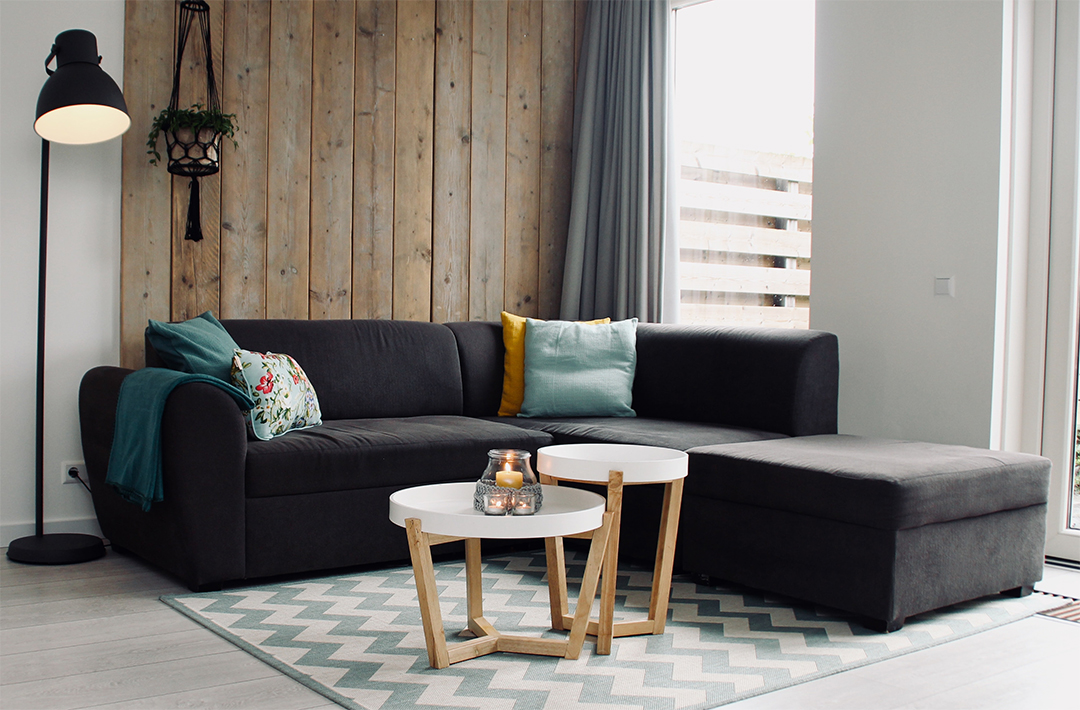 Real Estate

in Oakville
Buy or Sell Your Home
Spectrum Realty Real Estate Services in Oakville
Getting your first keys — whether it's to your first car or apartment — is always exciting, but there's nothing like getting the keys to your first home. Climbing up the property ladder in a real estate hotspot like the GTA is challenging, but it can also be incredibly rewarding once you nurture a growing investment in an up-and-coming metropolis like Oakville.
Spectrum Realty caters to clients looking to get ahead of the real estate boom in Oakville by helping them acquire their dream home, which doubles as a rewarding real estate opportunity. Offering both buying and selling services, our dedicated team of real estate agents matches buyers with the right home for their needs and lifestyle, as well as leveraging early investments into profit for savvy owners.
Since our founding in 1992, we have moved countless properties all over the GTA, including condos, townhouses, single-detached homes, and even luxury estates — matching each property with the right owner.
We also position properties in Oakville for successful sale as their value appreciates over time, providing generous returns to the savvy investor. With endless opportunities as a come-and-upper in the GTA housing market, Oakville should definitely be on your list for house-hunting and selling — and Spectrum Realty your first call to make the dream happen.
Why Choose Oakville
A beautiful lakeside town with strong ties to its local heritage, Oakville's balanced landscape has transformed it into one of the most coveted real estate markets in Ontario. Home to great neighbourhoods, excellent schools, and picturesque outdoors fun on local hiking trails, harbours, and parks, quaint shopping districts and a downtown core, historical local architecture, and cultural attractions.
Oakville has everything that a big city can offer, while still maintaining its warm, small-town charm that's perfect for giving new homeowners a welcoming embrace. On the day-to-day, Oakville's growing local economy is powered by a diverse range of businesses in the technology, automotive, aerospace, pharmaceutical, and automotive industries, creating a strong work-life balance that promotes quality of life and the growth of real estate investments in the area.
Real Estate Services in Oakville
Make Oakville Your Home — Find Listings
The dream is finally here — and for the modern city dweller weaving in and out of the GTA for work and play, it's definitely within reach. Owning a house and settling in Oakville presents a real opportunity to get ahead of the real estate boom in the area, while still staying within reach of Toronto through a quick drive or a seamless commute. Offering a balance of city life with a rich natural tapestry, Oakville is the perfect place for the modern homeowner who wants to work, live, and play in the GTA, while still enjoying enough greenery and distance from the peak of the hustle and bustle.
Spectrum Realty empowers aspiring homeowners with a real opportunity to take a crack at the highly competitive GTA housing market by presenting exclusive access to coveted listings in the up-and-coming Oakville area. Our listings are a one-stop house-hunting shop, providing comprehensive information on the location, included amenities, and price of condos, townhouses, single-detached homes, and even new developments set to debut in the city. For the savvy buyer, the affordable investment today could mean generous returns on the increasing property value in the area, making Oakville the perfect destination for both new homeowners and retirees. From navigating through various listings according to your needs and lifestyle to getting acquainted with the area, Spectrum Realty is here to help you at every stage of the house-hunting journey.
Buying a Home in Oakville
Beyond curating exclusive listings, Spectrum Realty provides clients with the complete house-hunting and buying experience by providing expert advice and services at every step of the way. Our goal is to take you from viewing to owning and moving in virtually no time, all while ensuring you get your dream house for the best price in the market.
From price negotiations to handling closing, Spectrum Realty takes the hassle of house-hunting and acquisition out of your hands, so you can focus on living the dream. Our real estate buying services are tailored to the needs of every modern homeowner, covering mortgage repayment calculations and settling closing costs, so you can easily get acquainted with Oakville's local attractions and build a comfortable lifestyle radius for seamlessly navigating the area as you work, live, and play.
Use our proprietary mortgage repayment, mortgage insurance, and Ontario Land Transfer Tax calculator to determine how you can secure your financial health as you make the investment of a lifetime
Manage financial resources for closing costs, title insurance, legal fees, land transfer taxes, and other administrative expenses
Price negotiation, payment of a deposit, outlining of terms, conditions, inclusions, and exclusions, and setting the closing and possession dates
Filing and settlement of provincial and federal land transfer taxes for a smooth transition in property ownership, while educating first-time buyers on tax rebates that they may be eligible for.
Selling Your Home
Climbing the property ladder in the GTA is every bit as challenging and exciting as it sounds — and Spectrum Realty is here to help ease the transition and make sure that your investment in Oakville is rewarded with generous returns as the city gains ground in the GTA's housing market. Whether you're a young professional making the transition to family life — and as such, looking to move out of your starter home — or you've entered retirement and found that downsizing to a condo or a townhouse is in order, our real estate services are geared towards positioning your current home for a successful, profitable sale.
From staging to closing and transitioning property ownership, Spectrum Realty is committed to a smooth real estate sale through our curated process:
Staging your house for open house events and promoting increased curb appeal through simple fixture and decor upgrades
Host open house events and viewings for prospective buyers
Facilitate price negotiations, advocating for generous returns on your real estate investment
Assess offers and iron out closing details.
Real estate is the business of the savvy investor, and it's time that you become one. Spectrum Realty is dedicated to helping homeowners get ahead of the real estate boom in Oakville by acquiring their dream home the smart way, and flipping it for generous returns as the GTA's housing market bubble closes in on the city. To learn more about buying or selling in Oakville, call Spectrum Realty at 416-736-6500 or contact us here today.