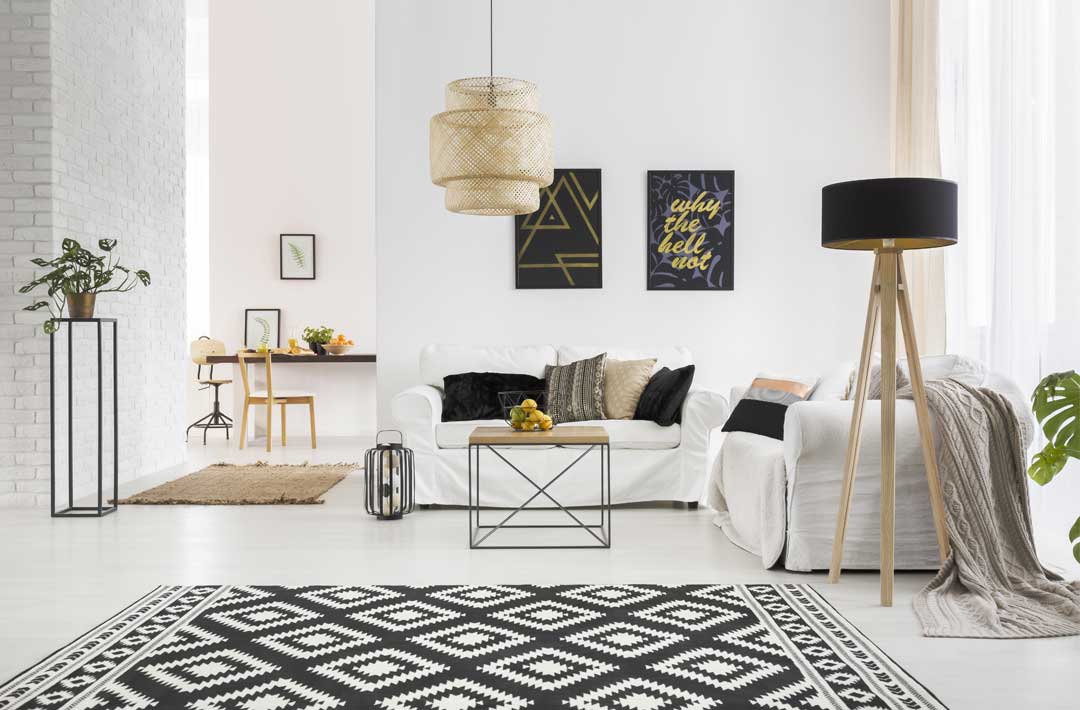 Spectrum Realty
Why

List with Us?
Why should you choose Spectrum

over other Brokerages?
Because we have a LOT of knowledge about selling homes, gaining advantages and getting results. Here is a little taste of what we offer.
Holding a Successful

Open House
Most sales representatives will suggest a number of ways to market your home. If your sales representative has decided an open house would be advantageous, here are some suggestions to help make your open house successful.
There are four steps to follow for a successful open house. The first three are planning, promotion and presentation. Once you've done all that, the only step remaining is to cross your fingers and hope for good weather!
As with most things in real estate, planning is critical to your success. Check your calendar and pick a date that won't conflict with other events that could divert your potential visitors. You won't get many home browsers on Super Bowl Sunday or Mother's Day! Ask your sales representative for advice on how to showcase your home to its best advantage. Remember, when it comes to showing appeal, less is more. You want to create an atmosphere of spaciousness. Get rid of the clutter to maximize your space. Have a garage sale, empty the closets and take the time to give those things away to charity. Besides making your home look great will give you less to do on moving day.
First Impressions
Remember that a home that looks well kept will create favourable impression. Make sure you cut the grass or shovel the walkways as the season requires. Plan on doing a little spot painting to perk up problem areas, oil squeaking hinges, tighten loose screws, and all the other little things that show a home is cared for.
Then it's time to start promoting. Your sales representative is the expert here and can advise you on what marketing techniques will be used to promote your event. Whether it's direct mail, advertising in Home Guides or the newspaper, or website promotion, your sales representative will effectively promote your event. However, you can add to the process by partnering in the promotion too. Post notices on bulletin boards in supermarkets, libraries or community centres. Any way that you can spread the word will add to the process.
The Open House Event
For your open house day, your representative will also counsel you on how to present your home to its best advantage. Leaving on all the lights, having a fire burning in the fireplace, soft background music playing, and coffee brewing all add to the ambiance and make a welcoming impression. But as any sales representative will tell you, the best thing that you can do to make your open house a success is to get out and stay out! All joking aside, you'll get better results when your visitors feel free to poke about, linger, and ask very direct questions to your sales representative. If you're present, they'll feel more constrained, and your sales representative may not even get an opportunity to identify any concerns they may have. It will be difficult for them to offer options and solutions. So pack up the dog and the kids, and enjoy your day away trust your sales representative to do the job right. After all, they're the experts!
Little Improvements

Equal Big Returns
It's always a good idea to spruce up the exterior and interior of your home before listing it for sale. But that doesn't mean you have to undertake major and/or expensive project.
Just a little effort will greatly increase the perceived value of your home. After all, if you wanted to undertake a large-scale project, you probably wouldn't be selling! Here are some simple steps you can take to increase the perceived value of your home and make a great first impression.
Exterior Appearance
Keep lawns cut
Trim hedges and shrubs
Weed and edge gardens
Clear driveway and clean up oil spills
Clean out garage
Power wash
Touch up paint
Plant colourful, inexpensive flowers in pots if necessary
At the Front Door
Clean porch and foyer
Ensure doorbell works
Repair any broken screens
Fresh paint or varnish front door
Repair door locks and key access
Create a Buying Mood
Make sure your home smells fresh and clean
Turn on lights
Turn on air conditioner/heater
Open the drapes
Light the fireplace
Create Space
Clear halls and stairs of clutter
Store surplus furniture
Clear kitchen counter and stovetop
Clear closets of excessive clothing
Remove empty boxes and containers
Put away personal photos so buyers can envision the house as theirs
Maintenance
Repair leaking taps and toilets
Clean furnace and filters
Tighten door knobs and latches
Repair cracked plaster
Apply fresh coat of paint or touch up where necessary
Clean and repair windows
Repair seals around tubs and basins
Replace defective light bulbs
Oil squeaking doors
Repair squeaking floorboards
Squeaky Clean
Clean and freshen bathrooms
Clean fridge and stove (in and out)
Clean around heating vents
Clean washer and dryer
Clean carpets, drapes and window blinds
Eliminate pet odours and stains
If you are selling your home, it is vital to price your property fairly and competitively. The first few weeks a house is on the market will be the most important. These first few weeks are when the property is getting the most attention from prospective buyers. Pricing your property right will help you sell it quickly and at a better price.
Before you set your asking price, consider some of the aspects below, it could help you price your home competitively and sell quickly.
First, Make Minor Improvements
Making a few minor improvements before pricing and putting your home on the market will show buyers they can move in right away and not worry about spending for repairs. A well-maintained home will pique the interest of buyers as it will give them less to do to 'fix' their new home.
Avoid Overpricing
Your home is worth exactly what the market is willing to pay for it. It can be tempting to shoot for a higher asking price on your home, keep in mind that price could discourage buyers and agents alike from viewing your property. The bottom line is overpriced homes do not sell quickly.
In general, buyers are well educated. When shopping for homes or properties, they will compare products to find the best value. They know what they are looking for and what they want to pay. The buyer must see the reason your home or property is priced the way it is. A few of the dangers involved with overpricing your home include a reduced number of showings, it will help sell the competition, and it can cause appraisal problems.
Again, your house will receive the most interest and attention when it is new on the market. To make the best impression possible when your property hits the market, price your home competitively.
The Top Five Benefits of Pricing Your Home Competitively
Agents will be more willing to show your property since it is priced appropriately.
It puts your home in a better buyers pool.
A well-priced home can generate competing offers.
When your home is priced to sell, potential buyers in your price range will find your home easier through search engines.
Pricing near market value will bring in higher offers.
Pricing Your Property
Get in touch with your Spectrum Realty agent who can assist you in determining how best to price your home or commercial real estate. Your real estate agent knows the ins and outs of the market and how best to sell your home. They have access to residential listings, commercial real estate listings and featured homes that you may not. Now you and your Spectrum Realty agent can make the most informed decisions possible on how to price your property.
Determining What Your Property Is Worth
At Spectrum Realty, part of our real estate services include a free home evaluation where we will give you an idea of how you should price your property. We are happy to assess your property and discuss with you our professional findings. With our expertise and assistance, you can rest assured knowing you will get the most out of your home.
There are a few steps you can take that will help you ensure an accurate listing price. In addition to talking with your Spectrum Realty agent about the best pricing for your home, conduct some research of your own. Visiting open houses in your area will give you an idea of pricing structure in your neighbourhood. Plus, you can discover highlighted features in homes in your area.
Another thing you can do is to carefully assess the real estate market in your area. Look at the market conditions and the reality of the real estate market in general. By noting where the market is and what it can bear, you will have a clearer idea where to price your house.
What GTA Buyers Are Looking For
Keep in mind what the buyers in your area want. A finished basement, an apartment that can be rented out, closets, parking and the actual style of the home. Buyers may be looking for something that you have in your home but that you may not think you need to highlight. Consider the appealing features of your home and use them to your advantage.
If you are ready to sell your home and need help determining your listing price, Spectrum Realty can help. The value of your property is in what the buyer sees they are getting. Our agents will ensure your home is priced to sell. Let Spectrum Realty help you price and sell your home. With careful planning, setting a listing price that is competitive and having a selling agent on your side, you are setting your house up for a successful sale.
To schedule an appointment with us to view your dream home call 416-736-6500 or contact us here.