7 Popular Residential Architectural Styles and How to Identify Them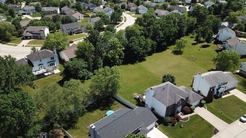 When buying a new home these days, it's important to understand the style of design that went into the plan. Many features are borrowed from architectural styles of the past and integrated into present architectural designs. Home styles in North America have changed and shifted dramatically over the course of the past century. The popularity of certain styles reigned supreme in certain parts of Canada and the United States, while not so much in other locations. With so many different building styles, it can be hard to understand and keep track of which characteristics belong to which style. We have compiled a list of some of the most common and recognizable residential architectural styles in North America to lay down a foundation for understanding.
Queen Anne Victorian Style
Victorian style architecture is one of the styles most commonly found in Toronto's older neighbourhoods. Popularized in the late 1800s into the early 1900s, Queen Anne style Victorian homes are one of the easiest styles to recognize. They are often ornate and decorative, with steep gabled roofs, patterned shingles, decorative wooden brackets, clapboard siding, and ornamental woodwork. The houses themselves are often tall and narrow, with wrap around porches, balconies, towers and elaborate exterior decoration. It is also common for Queen Anne style homes to have multiple paint colours, as many as eight, on one home. This characteristic has earned the style the nickname "the painted lady".
Colonial Style
Colonial style homes were very popular in the late 1800s, and are still one of the most popular residential architectural styles in the United States. They are generally characterized by their rectangular shape, high-pitched roof and narrow clapboard siding. Most Colonial style homes are two storeys, sometimes three, with the bedrooms being on the second or third storey. They tend to have a centered front door under a decorative crown, supported by columns or pillars, with double-hung windows in a symmetrical pattern on either side of the door.
Cape Cod Style
Cape Cod was one of the first residential architectural styles built in North America, and went through a revival period in the 1930s. They are often one and a half storeys, with a square or rectangular base and dormers on the upper half storey. They have steeply pitched roofs with side gables and a chimney on one end. Traditionally they have clapboard siding or wood singles, but more modern elevations will often be primarily brick, stone or stucco. Similarly to Colonial style homes, most Cape Cod style homes have a centered front door, symmetrical double hung windows and a centre hall floor plan.
Tudor Style
If you imagine the picturesque fairy tale homes from your favourite storybooks, you are most likely thinking of Tudor style homes. Tudor homes were popular in North America in the 20s and 30s, and then regained popularity in the 70s and 80s. Their characteristics include steeply pitched roofs with wide gables and large chimneys, a combination of brick and stucco on the exterior, and stone trim and door surrounds. In many cases, they often have tall, narrow, casement windows with multiple panes.
Contemporary Style
Contemporary style homes are still commonly built today. The style became popular in the 1950s, and homes are often designed to incorporate the natural landscape that surrounds the building. Most homes of this style sport siding made of natural materials like wood, stone or a mixture of multiple materials, and are often oddly or irregularly shaped. It is common for homes of this style to have cathedral ceilings, exposed beams and large tall glass paned windows to allow for lots of natural light. In many cases, the materials used are eco-friendly and modeled into bold, geometric shapes.
Ranch and Cottage Style
Ranch and cottage style homes are not the same, but tend to share many common characteristics. Both styles tend to be small, single storey and have siding made of stone, brick, stucco, or clapboard. One of the main differences is that cottage style homes tend to have tall peaked roofs while ranch style homes generally have low pitched roofs, and cottage style homes are often more ornamentally decorated. Both styles tend to be more informal styles, and are best described as charming.
It suffices to say that many of today's new homes can incorporate features of styles from above. You may see wooden decorative accents on roofs that were of Victorian origins or you may see columns and centered doors from other time periods. Today, instead of ranch we have bungalows as another example of how architectural styles make their way into present day.
When you get comfortable with the common characteristics belonging to the varying residential architectural styles, you will be able to easily differentiate between each and every one. If you still have questions concerning which house style is best suited to your tastes, the knowledgeable and helpful team at Spectrum Realty is here to help. Don't hesitate to call our office at 416.736.6500 for all your home buying and selling needs.